Apricot Oil 100 ML
Regular price

Rs.1,650.00

Regular price

Rs.1,200.00

Sale price

Rs.1,650.00
 Apricot kernel oil is derived from the kernel of an apricot. It is a very light oil and is usually found similar to almond oil, a research also says that using both the oils together gives added benefits. Apricot kernel oil contains strong antioxidant properties, and high levels of vitamins E and K. When applied topically, it penetrates deep into the surface of the skin and removes harmful bacteria and free radicals that can lead to infection or in general cause irritation or dryness. The oil nourishes and replenishes the moisture and vitamins lost during the day to restore your skin's natural glow and health. Due to high content of Omega-6, vitamins E and K, it is great to use for dark circles and moisturizing the under eye area. As it replenishes the lost nutrients in the skin and promotes youthful glow, it is a great light oil for anti aging purpose. Apricot kernel oil is very moisturizing but at the same time the skin quickly absorbs it so it is very popular massage oil. The rich vitamin E and K content is great for nourishing and strengthening your hair follicles from the roots and also acts as a natural moisturizer. 
Ingredients

100% Pure Cold Pressed Apricot Oil
Usage & Precaution

How to use:

You can simple take two drops in your palm, warm the oil with your fingers and gently massage it on your face and neck. You can also mix with other carrier oils or essential oils for added benefits. Before you wash your hair, massage a small amount of Apricot kernel oil into your scalp to boost blood circulation and encourage new hair cells to form and reduce hair fall. Can also be used as a hot oil treatment or hair mask.

Caution:

Always do a patch test. Keep out of reach of children. If you are pregnant, nursing, or under a doctor's care, consult your physician. Avoid contact with eyes, inner ears, and sensitive areas. Store in a cool, dark place.
Shipping Information

We offer free shipping on orders over Rs2000/-

Standard shipping charges Rs200/-

Delivery Time 2-3 working days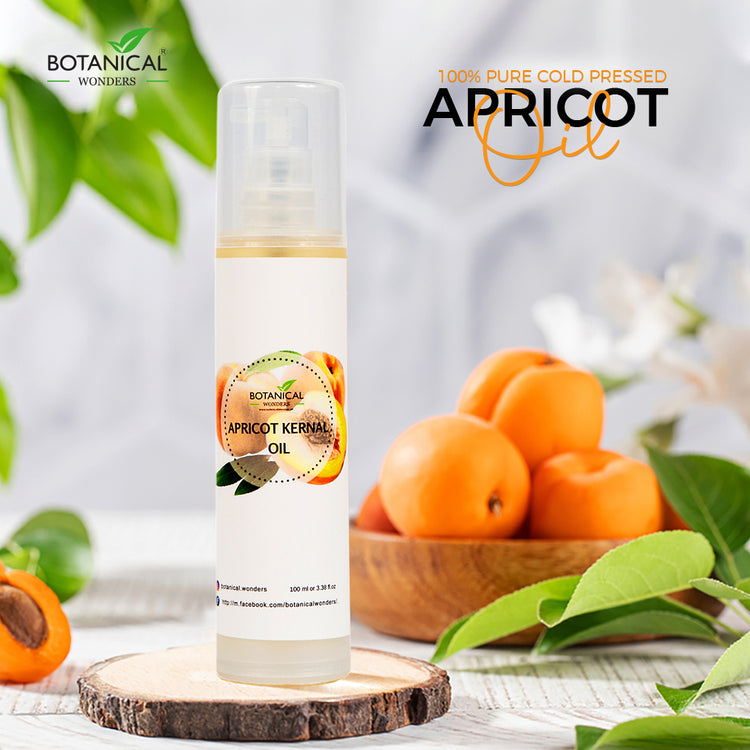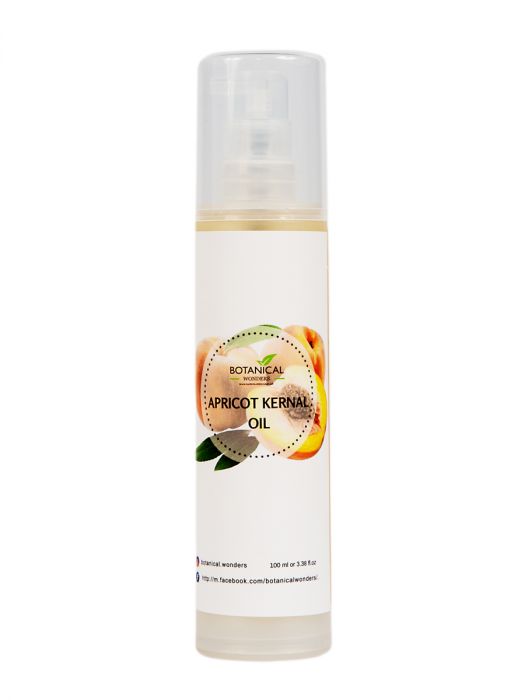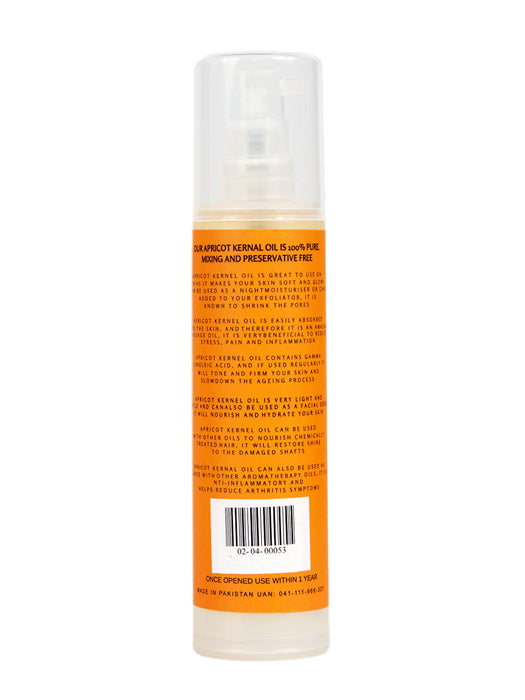 Why Botanical Wonders?
100% Organic
Cruelty Free
Paraben Free
Halal
FAQ's
Are your products organic / natural?

Our products combine the power of naturally occurring and advanced science ingredients that are simple to use, highly effective, non-toxic, non-irritating, and absolutely cruelty-free. We do not use aggressive, irritating ingredients. Beyond this, we do not like labels such as 'organic,' 'natural' or 'clean,' which have no consistent definition and tell you nothing about a product's safety or efficacy. We are committed to bringing you the very best ingredient science and being certified "organic" does not always yield the best ingredient.
What is the shelf life of my product?

All beauty products need to be used by a certain period. This is known as the 'period after opening' and can be easily identified by the PAO symbol. The symbol can be recognised as the shape of an opened jar, and will have a number inside; 9M will indicate 9 months, 12M is 12 months, and 36M is 36 months. Once opened the product should be used in this period, as after this time the quality of the product will deteriorate.
Do your products contain parabens & phthalates?

None of our products contain any parabens & phthalates.

For more information on the ingredients for individual products, see the ingredients tab on the product page.