Tea Tree Essential Oil 10 ml
Regular price

Rs.1,400.00

Regular price

Rs.1,000.00

Sale price

Rs.1,400.00
The only oil that truly has a direct action against all three forms of harmful organisms- bacteria, virus and fungi. Tea tree can be used on all skin types, all skin conditions, to heal any problems and to repair damage.  It is known to be effective on spots, acne, cuts, wounds, bites, stings, fungal infections, eczema, psoriasis, dermatitis, herpes, impetigo, cold sores, ulcers, rashes, chicken pox, measles, shingles, blemishes and much more. It can be used to cleanse and purify the skin and nails, and to support a healthy complexion. Can be blended with other oils for more holistic action.  It can be used on surfaces throughout the home to protect against environmental threats. It is also a powerful immune stimulant, which is important in helping to keep the whole system functioning well.
Ingredients

100% Pure Undiluted Tea Tree Oil
Usage & Precaution

How to use:

For occasional skin irritations, Apply 1-2 drops to desired area. Dilute with Botanical Wonders cold pressed coconut oil to prevent any skin sensitivity.
Combine 1-2 drops with your facial cleanser for added cleansing properties, or add to your after shave.
Apply to fingernails and toenails after showering to purify and keep nails looking healthy.
Add a few drops to a spray bottle with water and use on surfaces to protect against environmental threats.
Can add 4-5 drops in the diffuser or an oil blend of your choice for purifying the air.

Always blend tea tree essential oil in carrier oil like Coconut oil or almond oil to reduce skin sensitivity.

Caution:

Possible skin sensitivity; always do a patch test. Keep out of reach of children. If you are pregnant, nursing, or under a doctor's care, consult your physician. Avoid contact with eyes, inner ears, and sensitive areas.

Shelf Life:

-After opening should be used within one year.

Precautions:
-Avoid getting the product into the eyes. If it occurs, rinse thoroughly with water.
Shipping Information

We offer free shipping on orders over Rs2000/-

Standard shipping charges Rs200/-

Delivery Time 2-3 working days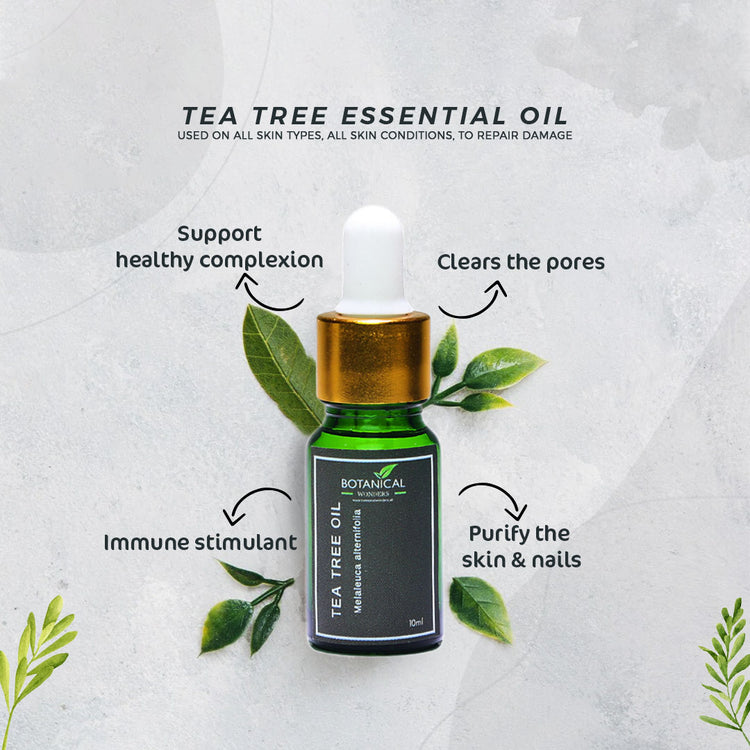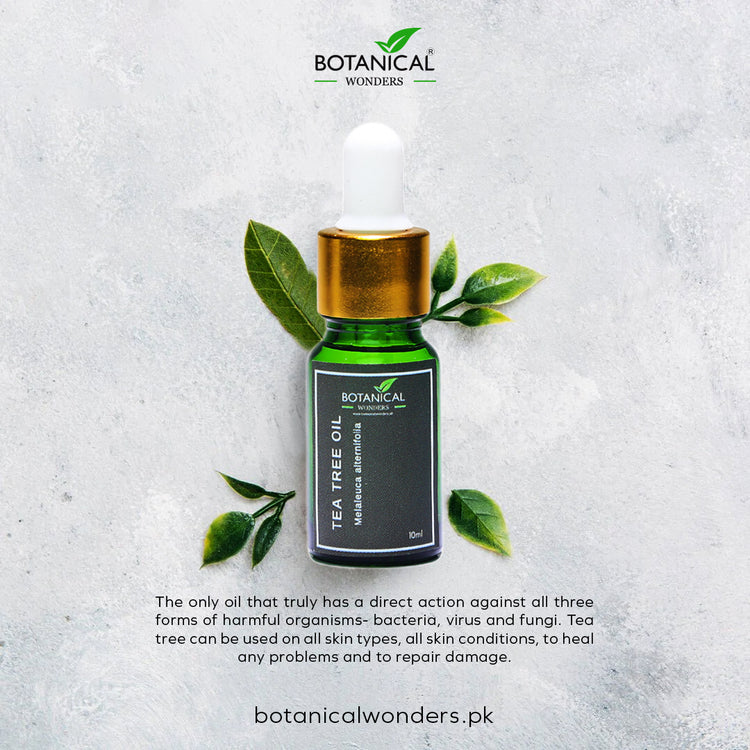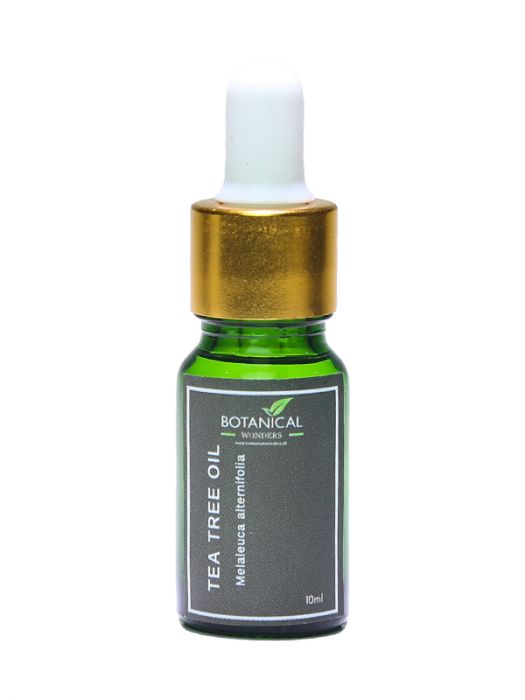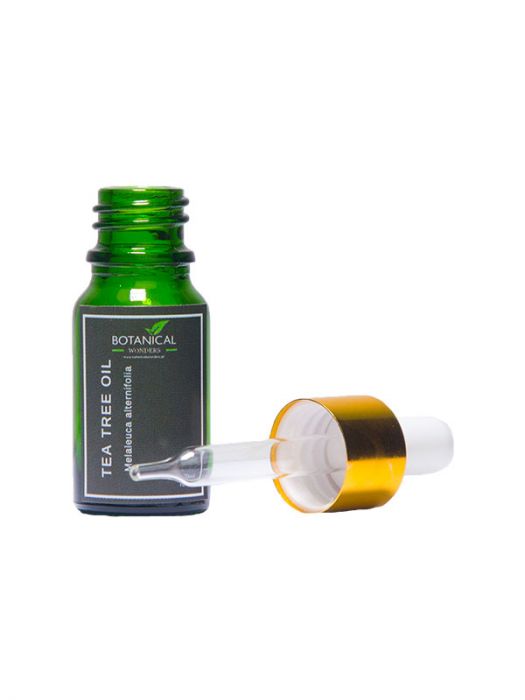 Why Botanical Wonders?
100% Organic
Cruelty Free
Paraben Free
Halal
FAQ's
Are your products organic / natural?

Our products combine the power of naturally occurring and advanced science ingredients that are simple to use, highly effective, non-toxic, non-irritating, and absolutely cruelty-free. We do not use aggressive, irritating ingredients. Beyond this, we do not like labels such as 'organic,' 'natural' or 'clean,' which have no consistent definition and tell you nothing about a product's safety or efficacy. We are committed to bringing you the very best ingredient science and being certified "organic" does not always yield the best ingredient.
What is the shelf life of my product?

All beauty products need to be used by a certain period. This is known as the 'period after opening' and can be easily identified by the PAO symbol. The symbol can be recognised as the shape of an opened jar, and will have a number inside; 9M will indicate 9 months, 12M is 12 months, and 36M is 36 months. Once opened the product should be used in this period, as after this time the quality of the product will deteriorate.
Do your products contain parabens & phthalates?

None of our products contain any parabens & phthalates.

For more information on the ingredients for individual products, see the ingredients tab on the product page.