Jasmine Oil 10 ML
Regular price

Rs.1,400.00

Regular price

Rs.1,000.00

Sale price

Rs.1,400.00
Jamine essential oil is a star oil known for its rich, warm, soft and floral; one of a kind aroma. It is considered star oil due to its benefits to the skin and for properties that makes it a great antidepressant and sedative. Jasmine oil promotes the growth of healthy skin, soothes irritation, alleviates inflammation, and softens and soothes the skin; useful for cuts, wounds, spots and acne as dry chapped or broken skin. It works as a wonderful deodorant due to the aroma and antiseptic qualities, and is ideal for sweaty skin. It is widely known for its therapeutic values as its effective to soothe the emotions, lift the spirit, introduce positive thoughts and improve the moods. It is magical at combating any negative thoughts, feelings, and emotions and is widely used for removing stress, anxiety and tension. Jasmine essential oil is also very effective in the treatment of eczema and psoriasis specially when tension, fear and worry is the primary cause.
Ingredients

100% Pure Undiluted Jasmine Oil
Usage & Precaution

How to use:

• Uplift your mood every morning by applying to bottom of the feet and pulse points

• Apply to wounds externally for quick healing and prevent them from being septic

• Apply to skin imperfections for a clear glowing skin, can be used twice a day

• Inhale by putting a drop on hand to reduce infections in the respiratory system to relieve colds and coughs

• Use it as aromatherapy for the treatment of insomnia

• Apply to abdomen to manage the symptoms of PMS

• Combine one drop with your hair conditioner in the palm of your hand for added nourishing and moisturising benefits for your hair

• Dab one or two drops on fine lines and wrinkles and décolletage before applying facial moisturiser

• Apply to pulse points to soothe nervous tension

• Massage one drop of jasmine essential oil over the heart centre as desired for love

• Add a few drops to a vaporizer to treat common cold

• Use 3-4 drops in a diffuser of our choice, in the work place or at home to reduce stress level or when tension is high

Caution:

Possible skin sensitivity; always do a patch test. Keep out of reach of children. If you are pregnant, nursing, or under a doctor's care, consult your physician. Avoid contact with eyes, inner ears, and sensitive areas. Always dilute the essential oil with any carrier oil (coconut oil, almond oil, jojoba oil, etc) to avoid skin sensitivity. Do not use in pregnancy until the birthing process has started.
Shipping Information

We offer free shipping on orders over Rs2000/-

Standard shipping charges Rs200/-

Delivery Time 2-3 working days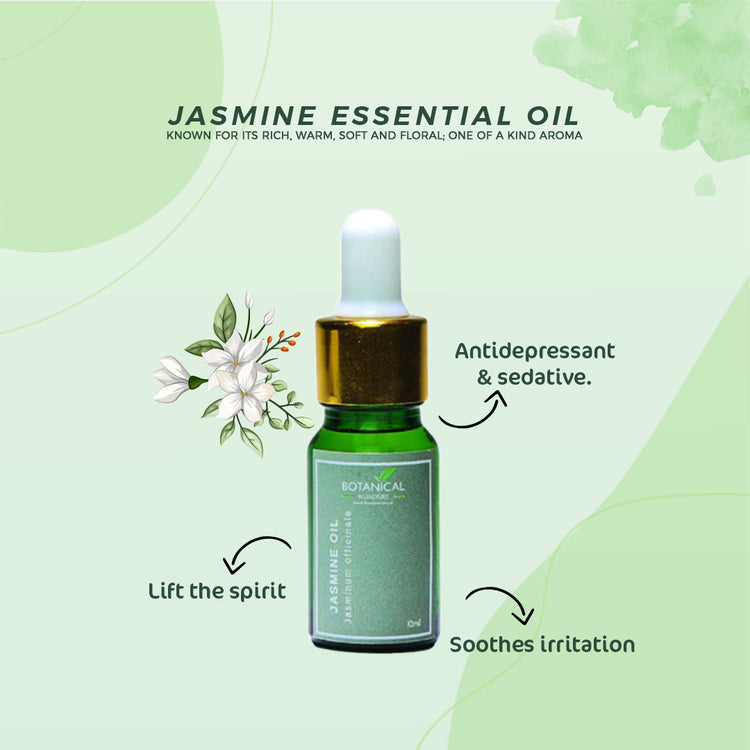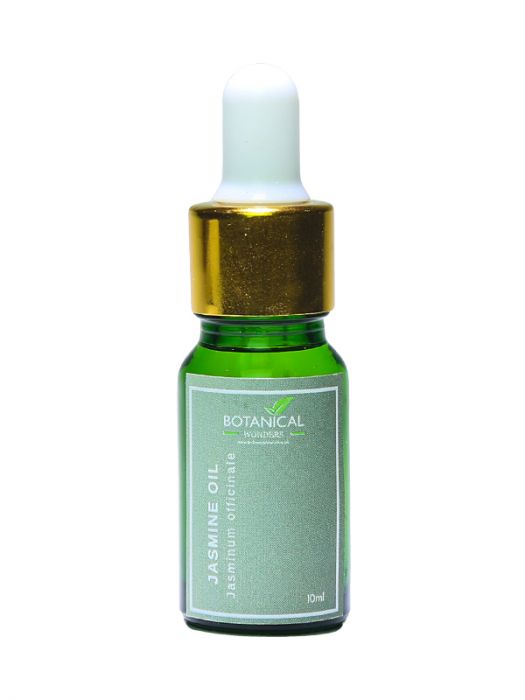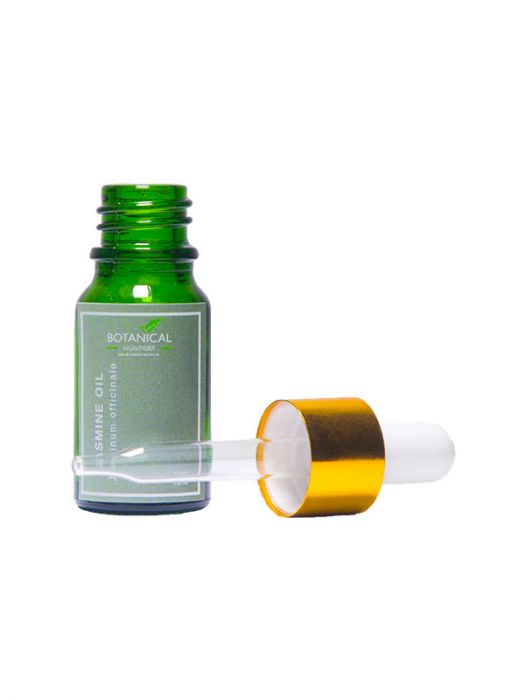 Why Botanical Wonders?
100% Organic
Cruelty Free
Paraben Free
Halal
FAQ's
Are your products organic / natural?

Our products combine the power of naturally occurring and advanced science ingredients that are simple to use, highly effective, non-toxic, non-irritating, and absolutely cruelty-free. We do not use aggressive, irritating ingredients. Beyond this, we do not like labels such as 'organic,' 'natural' or 'clean,' which have no consistent definition and tell you nothing about a product's safety or efficacy. We are committed to bringing you the very best ingredient science and being certified "organic" does not always yield the best ingredient.
What is the shelf life of my product?

All beauty products need to be used by a certain period. This is known as the 'period after opening' and can be easily identified by the PAO symbol. The symbol can be recognised as the shape of an opened jar, and will have a number inside; 9M will indicate 9 months, 12M is 12 months, and 36M is 36 months. Once opened the product should be used in this period, as after this time the quality of the product will deteriorate.
Do your products contain parabens & phthalates?

None of our products contain any parabens & phthalates.

For more information on the ingredients for individual products, see the ingredients tab on the product page.