Geranium Oil 10 ML
Regular price

Rs.1,000.00

Regular price

Rs.750.00

Sale price

Rs.1,000.00
Geraniums are grown for their beauty and as a staple of the perfume industry. They are known for their sweet and strong floral fragrance. Egyptians are known to use geranium oil for beautifying their skin; it is an excellent skincare oil that balances sebum production and secretion, cleanses the skin, clears the pores, kills bacteria, tightens and tones the skin, boosts the healing process of open wounds and promotes healthy skin growth. Geranium oil is also ideal for healthy hair. Due to its antibacterial and anti-inflammatory properties it is recommended to be used by athletes as massage oil, as it regulates the water in the body and purify the body from toxins. Kills bacteria, reduce sweating and cleanses the skin creating a nice deodorant effect. As massaging geranium oil improves water retention in the body, it is also good for oedema, obesity and cellulite. Geranium oil is a strong anti-depressant with a regulating action on the hormones that promotes rest and relaxation alleviating stress, tension and anxiety. Geranium is also known to naturally repel insects.
Ingredients

100% Pure Undiluted Geranium Oil
Usage & Precaution

How to use:

• Use in aromatherapy steam facial, by adding a few drops to water to beautify your skin

• Add a drop to your moisturizer for a smoothing effect

• Geranium is great for both dry and oily hair, add a few drops to your shampoo or conditioner for deep conditioning

• Add a few drops to any carrier oil and use as a hair oil for deep conditioning and nourishing your hair and scalp

• Add two drops to your facial lotion and apply daily to reduce wrinkles or dry skin

• Use it as a massage oil to treat muscle cramps, aches or sore body

• Apply two drops to a cut or wound to fight infection and easy healing

• Add five drops to a foot bath with warm water with sea salt to treat athlete's foot, do this twice daily for best results

• For fragrance use a few drops on your trouble areas as a natural deodorant

• Add a few drops in water and spray on your body for bug repellence

• Use a few drops in a diffuser for a calming effect.

Caution:

Possible skin sensitivity; always do a patch test. Keep out of reach of children. If you are pregnant, nursing, or under a doctor's care, consult your physician. Avoid contact with eyes, inner ears, and sensitive areas. Always dilute the essential oil with any carrier oil (coconut oil, almond oil, jojoba oil, etc) to avoid skin sensitivity. Do not use in first trimester of pregnancy.
Shipping Information

We offer free shipping on orders over Rs2000/-

Standard shipping charges Rs200/-

Delivery Time 2-3 working days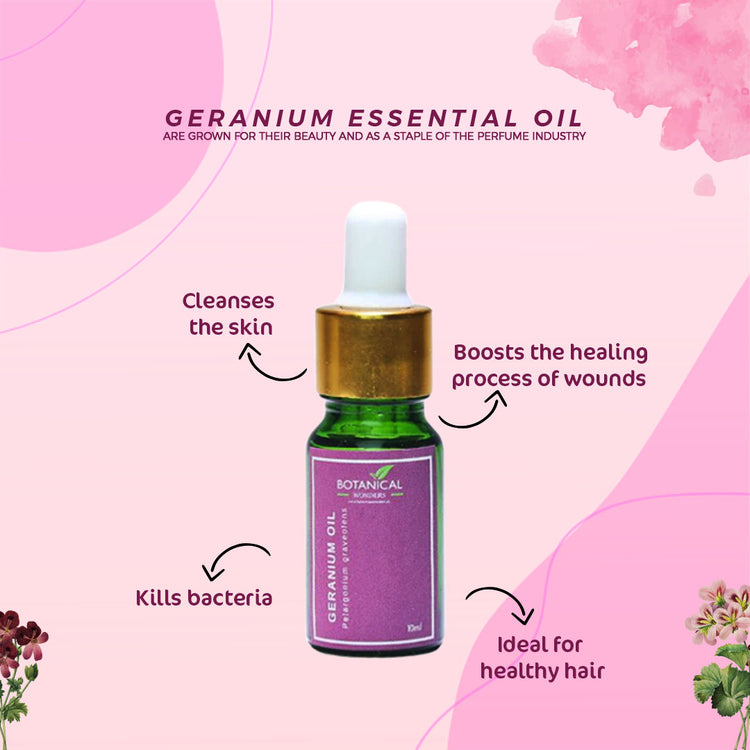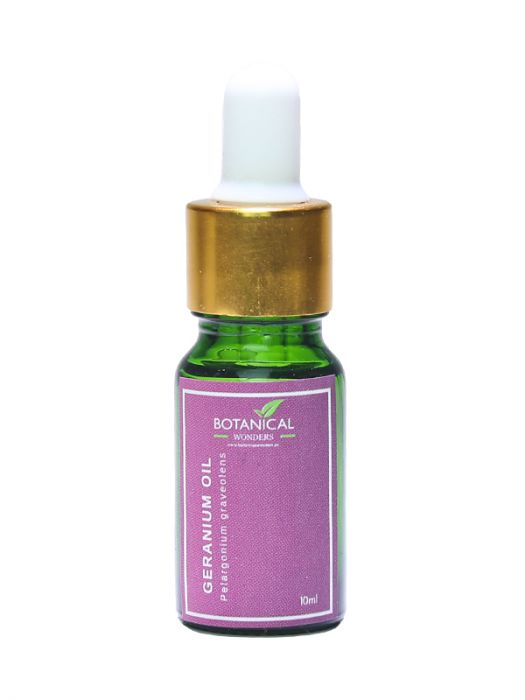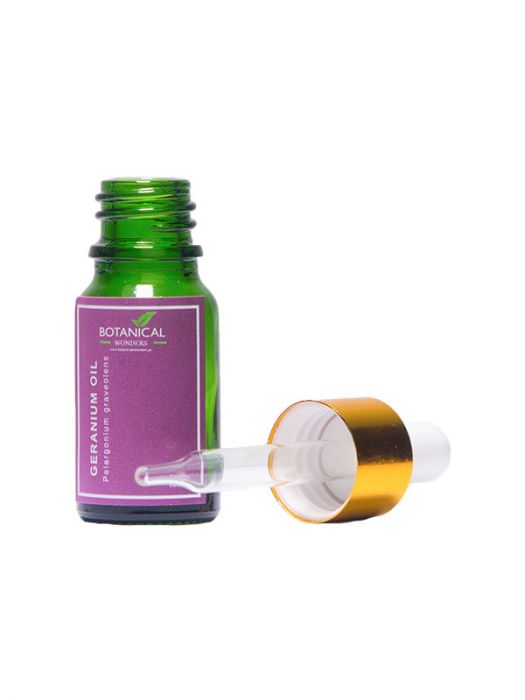 Why Botanical Wonders?
100% Organic
Cruelty Free
Paraben Free
Halal
FAQ's
Are your products organic / natural?

Our products combine the power of naturally occurring and advanced science ingredients that are simple to use, highly effective, non-toxic, non-irritating, and absolutely cruelty-free. We do not use aggressive, irritating ingredients. Beyond this, we do not like labels such as 'organic,' 'natural' or 'clean,' which have no consistent definition and tell you nothing about a product's safety or efficacy. We are committed to bringing you the very best ingredient science and being certified "organic" does not always yield the best ingredient.
What is the shelf life of my product?

All beauty products need to be used by a certain period. This is known as the 'period after opening' and can be easily identified by the PAO symbol. The symbol can be recognised as the shape of an opened jar, and will have a number inside; 9M will indicate 9 months, 12M is 12 months, and 36M is 36 months. Once opened the product should be used in this period, as after this time the quality of the product will deteriorate.
Do your products contain parabens & phthalates?

None of our products contain any parabens & phthalates.

For more information on the ingredients for individual products, see the ingredients tab on the product page.