Anti-Acne Bundle
Regular price

Rs.2,950.00

Regular price

Rs.3,280.00

Sale price

Rs.2,950.00
For anyone facing issues of acne, pimples, breakouts & scars that follow: this deal is what you need to save your skin! The bundle includes the perfect balance of natural extract, vitamins, and minerals. It's designed to rejuvenate and refresh your skin's appearance.
Includes: 1 Mud Mask, 1 Anti-acne Serum, 1 Herbal Neem Soap
Ingredients

Mud Mask:

Fuller's earth, Bentonite clay, Dead Sea clay

Anti-Acne Serum:

Tea Tree Oil, Almond Oil, Vitamin E Oil, Peppermint Essential Oil 100% Natural Free of chemicals, Sulphates, phthalates, Alchohol, preservatives

Herbal Neem Soap:

Neem Powder, Vitamin E Oil, Sweet Almond Oil, Glycerin
Usage & Precaution

Mud Mask:

Use twice a week

Anti-acne Serum:

Apply directly on acne effected area, keep it over night

Herbal Neem Soap:

Use for face wash once or twice a day
Shipping Information

We offer free shipping on orders over Rs2000/-

Standard shipping charges Rs200/-

Delivery Time 2-3 working days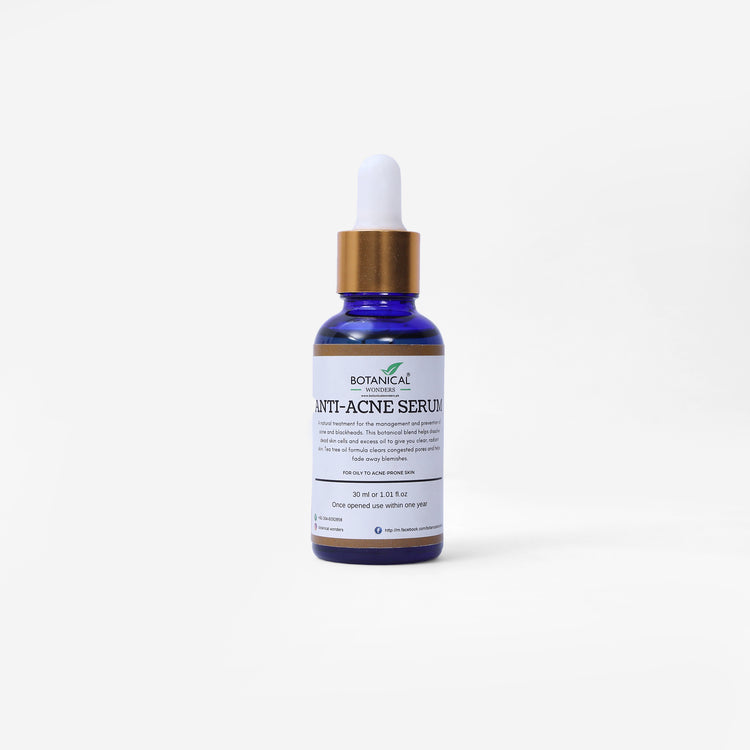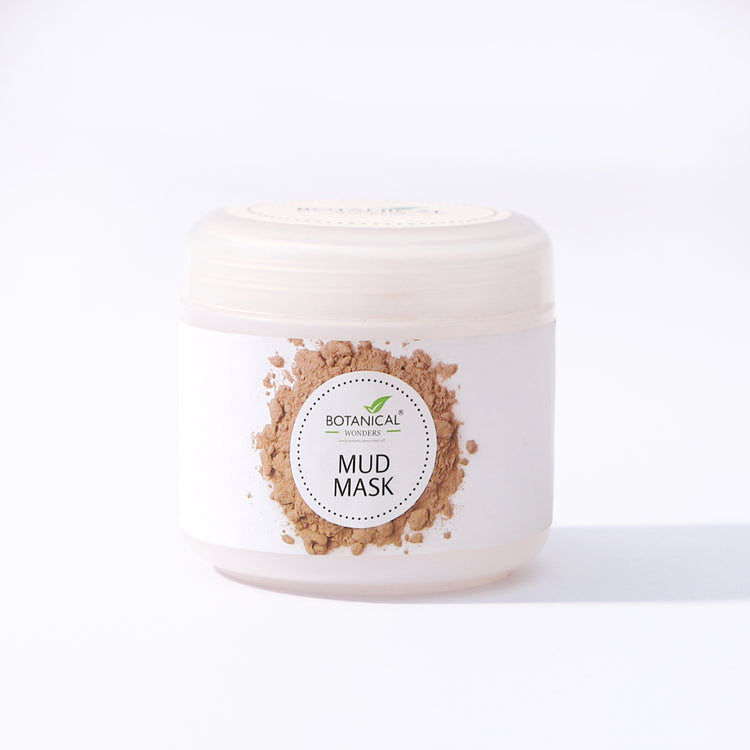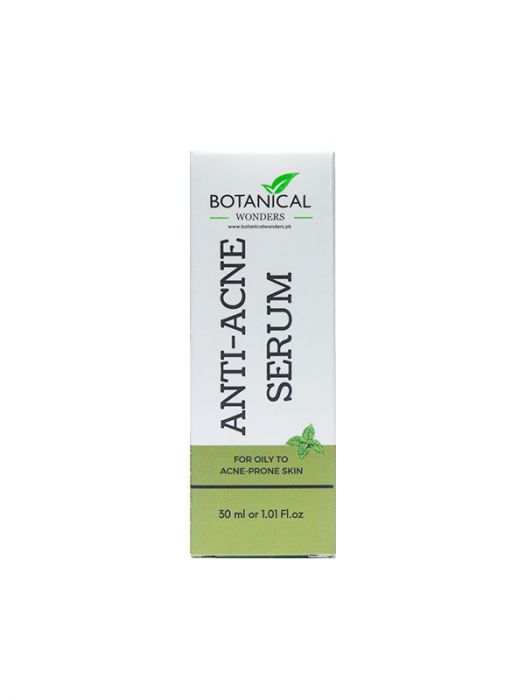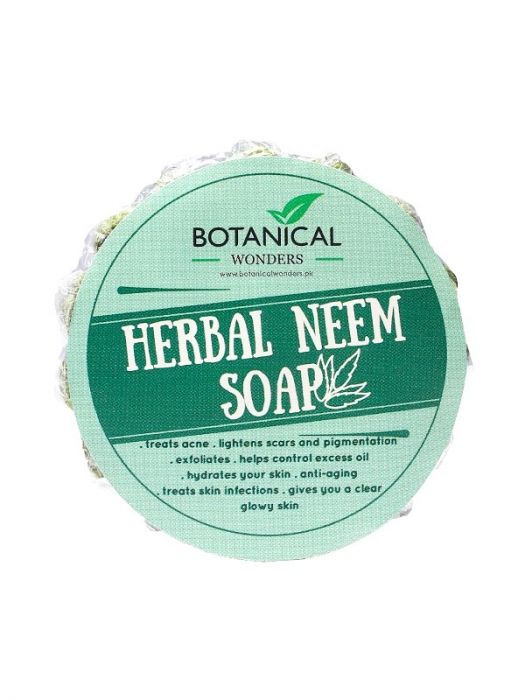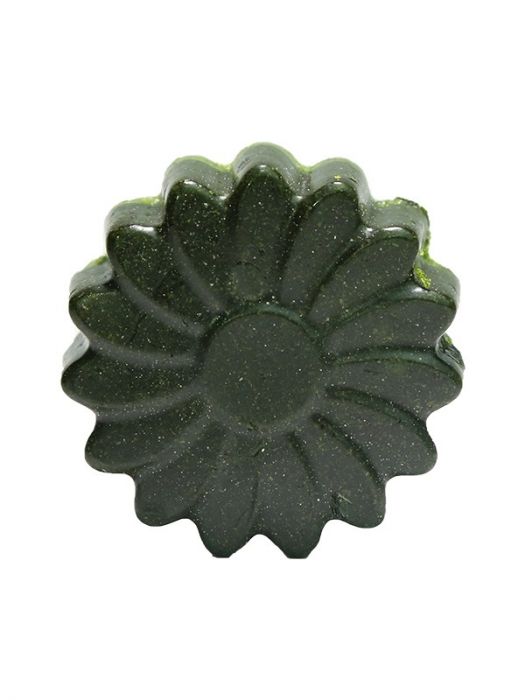 Why Botanical Wonders?
100% Organic
Cruelty Free
Paraben Free
Halal
FAQ's
Are your products organic / natural?

Our products combine the power of naturally occurring and advanced science ingredients that are simple to use, highly effective, non-toxic, non-irritating, and absolutely cruelty-free. We do not use aggressive, irritating ingredients. Beyond this, we do not like labels such as 'organic,' 'natural' or 'clean,' which have no consistent definition and tell you nothing about a product's safety or efficacy. We are committed to bringing you the very best ingredient science and being certified "organic" does not always yield the best ingredient.
What is the shelf life of my product?

All beauty products need to be used by a certain period. This is known as the 'period after opening' and can be easily identified by the PAO symbol. The symbol can be recognised as the shape of an opened jar, and will have a number inside; 9M will indicate 9 months, 12M is 12 months, and 36M is 36 months. Once opened the product should be used in this period, as after this time the quality of the product will deteriorate.
Do your products contain parabens & phthalates?

None of our products contain any parabens & phthalates.

For more information on the ingredients for individual products, see the ingredients tab on the product page.